About us
Graftongate is a wholly owner-managed commercial real estate investor and developer, specialising in industrial and logistics developments. We work in partnership with occupiers, landowners and institutional funding partners, as well as investing with our own balance sheet.

Graftongate is synonymous with quality industrial and logistics development having delivered over £1 billion of end value since inception. At Graftongate we are capable of developing on anything from green fields to regenerating contaminated brownfield sites. Our core business strands focus on:
Speculative development
Build to suit
Asset management
Land promotion
Through our equity partnership with Osborne and Company we are developing build-to-suit offices across the UK including Unity Place, Santander's new digital hub.
We know how to achieve the very best for our partners and customers.
The team
We are a highly experienced development team with expertise in all areas of the development process. We have a national and international reach, with members of our team having worked previously at the biggest operators in the real estate market. They bring with them a fantastic range of clients, connections and projects.
Phil is co-founder and Managing Director of Graftongate, with responsibility for new business.
He has more than 30 years' experience in the logistics and industrial sector, with an impressive international track record and professional network.
Phil specialises in large scale regeneration projects, funding and bespoke design and build. His analytical approach means he is capable of assessing the merits of sites and proceeding quickly with new opportunities.
Phil also focuses on business with our partners Osborne + Co in the development of land and assets within the office and life sciences sectors. He is a keen salmon angler and enjoys most aspects of country sports.
Phil Silk BSc
MRICS
Principal – Managing Director
Colin is a co-founder and Director of Graftongate and is focused on the company's programme of speculative and build-to-suit developments throughout the UK.
He has a 35-year track record in commercial property development in both the public and private sectors, specialising in new land, funding and pre-let opportunities. Colin is a keen walker and cyclist and supporter of Northampton Saints. He has a passion for Austin Healey classic cars and has participated in various classic rallies, most notably the Peking to Paris rally in 2010.
Colin Beasley BSc (Hons) Est Man
FRICS
Principal – Director
Jamie is a Director and part of the management team. He is responsible for the national development programme and has extensive experience in feasibility, land promotion, speculative, multi-let, build-to-suit and refurbishment.
Recognised within the development sector as a market specialist, Jamie has a personable, forensic approach, priding himself on long-term relations.
Jamie's current project responsibilities include the delivery of 700,000 sq ft of market leading sustainable space at Bedford Link Logistics Park, a complex £30 million logistics facility for Leonardo in the South West, and a number of multi-let schemes throughout the wider Midlands region. In his spare time, Jamie rears sheep on his farmstead, reflecting his passion for the outdoors and country lifestyle.
Jamie Hockaday BSc (Hons)
MRICS
Director
Alex is a Director at Graftongate.
He specialises on the sourcing and appraising of new developments opportunities throughout the UK. He also focuses on the management and letting of speculatively built units, as well as the day-to-day management of existing development sites
Alex has previous experience as a portfolio manager, where he was responsible for fund acquisitions, disposals and asset management initiatives on behalf of a real estate investment trust listed on the FTSE. Alex enjoys surfing, running and is a supporter of Shrewsbury Town Football Club.
Alex Thomason BA (Hons) MSc
MRICS
Director
James is the Construction Director at Graftongate and is responsible for overseeing the design, procurement and delivery of our development portfolio across the UK.
He has a background in consultancy, having previously worked for both plc and privately owned organisations, leading the delivery of project and cost management services across a variety of sectors.
He has extensive knowledge of the construction market and through his expertise and understanding of the whole development life cycle, is well placed to identify opportunities and manage risk.
James has a past in elite sport having represented Great Britain Rowing at U23 level.
Nowadays he takes a more leisurely approach to fitness and enjoys spending time with his young family, as well as the odd round of golf.
James Martyn-Smith BSc (Hons)
Construction Director
Rob is a chartered accountant (ICAEW) with 20 years of experience, having trained in public practice working for a variety of firms, including a period at Deloitte and Goodman.
He has considerable knowledge and experience of investment property and property development accounting, including property management, funds reporting and development appraisal.
Rob's role as Finance Director at Graftongate includes financial control, reporting to funds and the executive team, and partnering development and construction teams to manage projects. When he can, Rob pursues his passion for cinema and gaming and enjoys long walks in the countryside with his family.
Rob Walker
Finance Director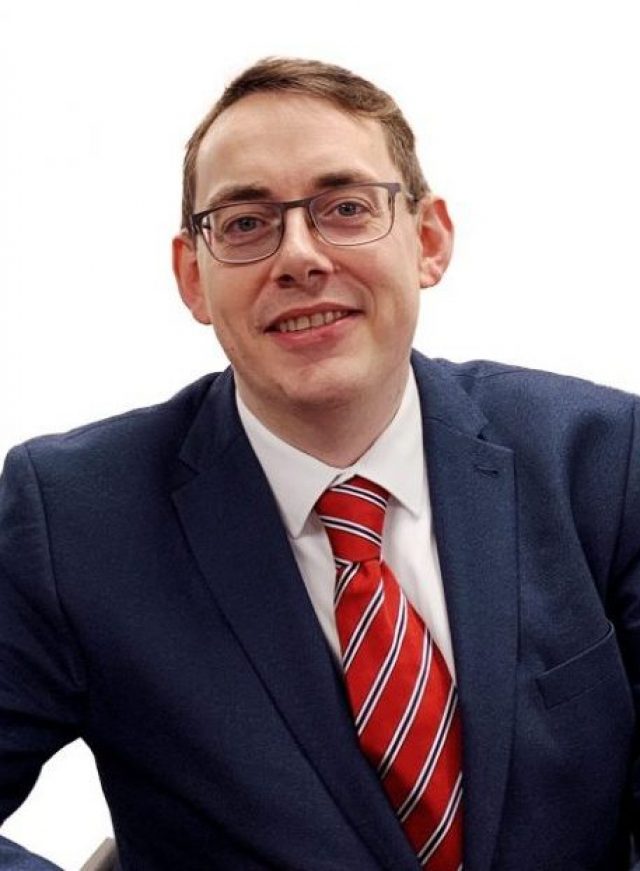 Paul is a Development Director at Graftongate, focusing on Industrial development throughout the UK.
Paul has been involved in the acquisitions, development and leasing of over 7m sq ft of industrial real estate with a value in excess of £2 billion during his career, working throughout Greater London, the Southeast, the Midlands and also within the United States.
Paul is a qualified Chartered Surveyor who started his career in consultancy and has worked for both listed and privately owned property development businesses.
In his spare time Paul enjoys spending time with his family and is a supporter of Chelsea Football Club.
Paul Hanley BA MSc MRICS Development Director